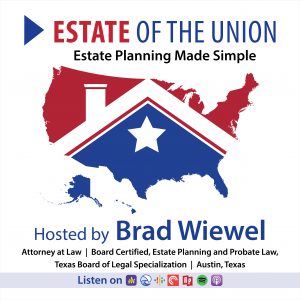 The Estate of The Union Season 2|Episode 11 is out now!
Sylvia Holmes makes a fabulous guest! She is a Travis County Justice of the Peace and she does much, much more than marry people. In this edition of The Estate of the Union, she describes what happens in the "Peoples Court" in an entertaining and insightful way. It's everything from evictions to speeding tickets to truancy.
If you've ever wondered about where Judge Judy gets her cases for her TV show, Judge Sylvia shares that secret too!
We've got more than 30 other episodes posted and more to come. We hope you will enjoy them enough to share it with others. If you would like to learn more about Judge Holmes and JP Court, Precinct 3, please visit their website: www.traviscountytx.gov/justices-of-peace/jp3. The Travis County, Precinct 3 live stream can be found here: justiceofthepeacetraviscou8356
In each episode of The Estate of The Union podcast, host and lawyer Brad Wiewel will give valuable insights into the confusing world of estate planning, making an often daunting subject easier to understand. It is Estate Planning Made Simple! The Estate of The Union Season 2|Episode 11 is out now! The episode can be found on Spotify, Apple podcasts, or anywhere you get your podcasts. If you would prefer to watch the video version, please visit our YouTube page. Please click on the links to listen to or watch the new installment of The Estate of The Union podcast. We hope you enjoy it.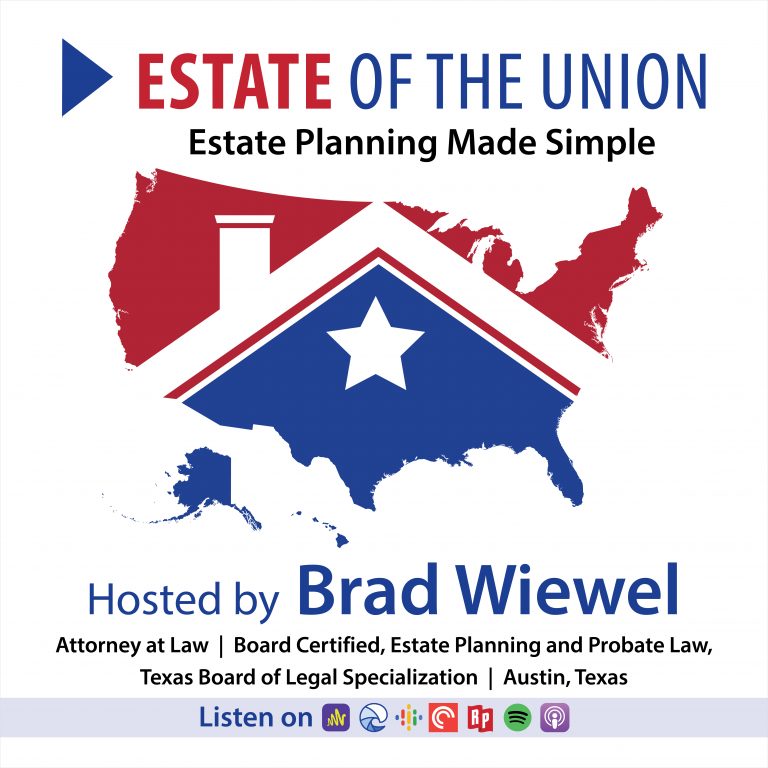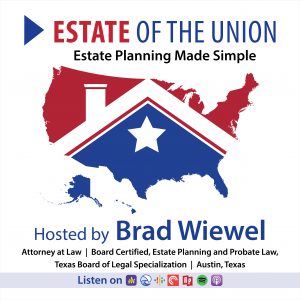 Texas Trust Law focuses its practice exclusively in the area of wills, probate, estate planning, asset protection, and special needs planning. Brad Wiewel is Board Certified in Estate Planning and Probate Law by the Texas Board of Legal Specialization. We provide estate planning services, asset protection planning, business planning, and retirement exit strategies.