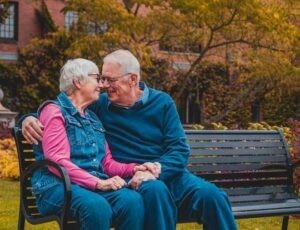 We never know what the future may bring, and waiting too long to investigate life insurance could leave loved ones in a financial bind, according to a recent article from Money, "What Is Joint Life Insurance and How Does It Work?" There are plans ranging from term and whole to individual and joint, and you'll want to understand how each works before determining which policy best fits your needs. Life insurance should be a major component of your estate plan.
Joint life insurance is a single plan covering the lives of two people with one premium, with the policyholders becoming each other's beneficiaries or passing benefits to their heirs. Depending on your coverage, these types of life insurance pay out death benefits when one or both of the policyholders dies.
This eliminates the need for separate policies for spouses or partners and minimizes paperwork and the underwriting and administrative costs associated with life insurance policies. This type of plan is often used for business partners, who can use the death benefit to fund the company if one of them dies unexpectedly.
Joint life insurance plans are usually permanent or whole-life policies and stay in effect as long as premiums continue to be paid or until the policy pays out. Investing in joint whole life insurance has certain advantages because it provides long-term certainty.
There are two kinds of joint life insurance-first to die and second to die.
A first-to-die life insurance policy pays a death benefit to the surviving policyholder when the other party dies. This ensures the living policyholder receives a payout, which can be used for living costs if the family's primary income source is the first to die.
Situations where one spouse doesn't qualify for life insurance may also make first-to-die life insurance a good idea. Insurance companies may be more willing to insure someone with pre-existing health conditions because there's only one payout between two policyholders. However, the healthier spouse will most likely incur higher cost premiums with a joint policy than an individual plan.
The first-to-die joint policy terminates once the payout occurs, leaving the surviving spouse or partner without life insurance unless they have an additional individual plan. If the surviving party doesn't have their own policy, they must purchase a separate policy to ensure their beneficiaries receive a death benefit.
Second-to-die life insurance, or survivorship life insurance, doesn't pay out until both policyholders die. These plans are often used to leave money for beneficiaries or pay for funeral expenses. A second-to-die policy can be helpful with estate planning because heirs don't pay estate tax on the death benefits unless they exceed estate tax thresholds.
Determining which policy best suits your family depends on several factors, including how you expect beneficiaries to use the proceeds. Life insurance policies should be a major component of the discussion with your estate planning attorney, and align with your overall estate plan. If you would like to read more about life insurance, please visit our previous posts. 
Reference: Money (Sep. 15, 2023) "What Is Joint Life Insurance and How Does It Work?"
Image by Sofia Shultz