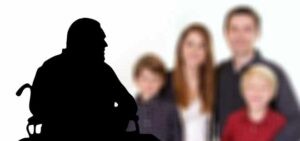 Since 2000, the national median age in the U.S. has increased by 3.4 years, with the largest single year gain of 0.3 years in 2021, when the median age reached 38.8 years. This may seem young compared to the life expectancies of older Americans. However, the median age in 1960 was significantly lower, at 29.5 years, according to the article "Don't Let Cognitive Decline Derail Well-Laid Financial Plans" from Think Advisor. As we get older, it is wise to use your estate planning to prepare for cognitive decline.
An aging population brings many challenges to estate planning attorneys, who are mindful of the challenges of aging, both mental, physical and financial. Experienced estate planning attorneys are in the best position to help clients prepare for these challenges by taking concrete steps to protect themselves.
Individuals with cognitive decline become more vulnerable to potentially negative influences at the same time their network of trusted friends and family members begins to shrink. As people become older, they are often more isolated, making them increasingly susceptible to scams. The current scam-rich environment is yet another reason to use estate planning.
When a person is diagnosed with Alzheimer's or any other form of dementia, an estate plan must be put into place as soon as possible, as long as the person is still able express their wishes. A diagnosis can lead to profound distress. However, there is no time to delay.
While typically, the person may state they wish their spouse to be entrusted with everything, this has to be properly documented and is only part of the solution. This is especially the case if the couple is close in age. A secondary and even tertiary agent needs to be made part of the plan for incapacity.
The documents needed to protect the individual and the family are a will, financial power of attorney, durable power of attorney and health care documentation. In addition, for families with more sophisticated finances and legacy goals, trusts and other estate and tax planning strategies are needed.
A common challenge occurs when parents cannot entrust their children to be named as their primary or secondary agents. For example, suppose no immediate family members can be trusted to manage their affairs. In that case, it may be necessary to appoint a family friend or the child of a family friend known to be responsible and trustworthy.
The creation of power of attorney documents by an estate planning attorney is critical. This is because if no one is named, the court will need to step in and name a professional guardian. This person won't know the person or their family dynamics and may not put their ward's best interests first, even though they are legally bound to do so. There have been many reports of financial and emotional abuse by court-appointed guardians, so this is something to avoid if possible. An experienced attorney will make sure you are using your estate planning to prepare for cognitive decline. If you would like to learn more about elder care planning, please visit our previous posts. 
Reference: Think Advisor (April 21, 2023) "Don't Let Cognitive Decline Derail Well-Laid Financial Plans"