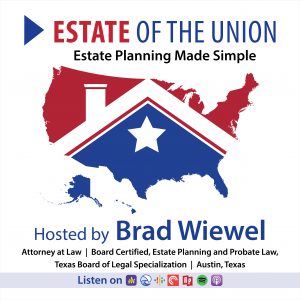 The Estate of The Union Season 2|Episode 5 is out now!
Happy New Year! To kick off the first episode of 2023, host Brad Wiewel, sits down to discuss the Corporate Transparency Act and how it relates to trusts.
There is a Bad Moon Rising (to quote Creedence Clearwater Revival). The bad moon is the Corporate Transparency Act which is going to REQUIRE all LLCs, corporations and Limited Partnerships to register with the federal government! The law becomes effective January 1, 2024.
This podcast focuses on some of the provisions of the new law and the consequences and penalties for failure to comply. It is a MUST LISTEN if you or someone you know or work with has an entity, because this is SERIOUS STUFF!
In the podcast we mention that we have a new service we are providing called Business Shield™ . It is designed to maintain entities and keep them in compliance with both state, and now federal law. Simply click on Business Shield™ to be taken to the page on our website. Please let us know if you would like to discuss Business Shield™ with us and we'll be happy to schedule a complimentary phone consultation with one of our attorneys.
In each episode of The Estate of The Union podcast, host and lawyer Brad Wiewel will give valuable insights into the confusing world of estate planning, making an often daunting subject easier to understand. It is Estate Planning Made Simple! The Estate of The Union Season 2|Episode 5 is out now! The episode can be found on Spotify, Apple podcasts, or anywhere you get your podcasts. If you would prefer to watch the video version, please visit our YouTube page. Please click on the link below to listen to the new installment of The Estate of The Union podcast. We hope you enjoy it.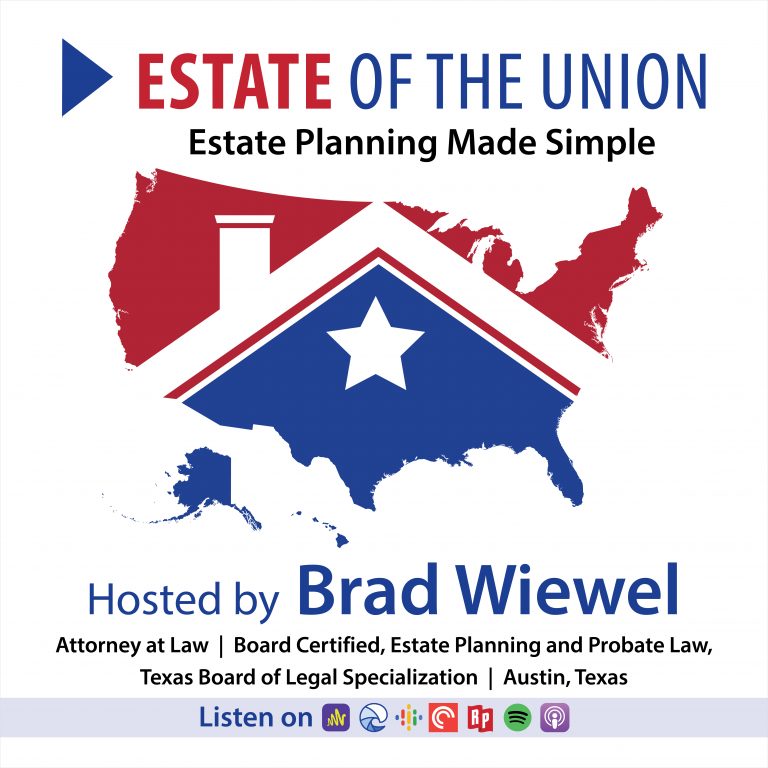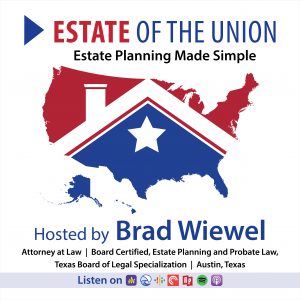 Texas Trust Law focuses its practice exclusively in the area of wills, probate, estate planning, asset protection, and special needs planning. Brad Wiewel is Board Certified in Estate Planning and Probate Law by the Texas Board of Legal Specialization. We provide estate planning services, asset protection planning, business planning, and retirement exit strategies.