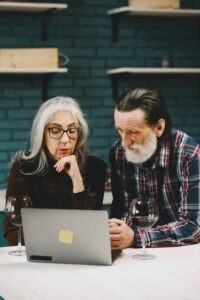 An immediate annuity might be a useful option for retirees who want to add funds for ongoing expenses or are concerned about outliving their savings. They can provide a sense of security during volatile markets. However, the downsides must be considered.
An immediate annuity is, in simplest terms, an insurance plan created with a lump sum payment designed to pay a guaranteed amount for a set period. In the first quarter of 2023, sales hit $3.3 billion in the first quarter of 2023, as reported in a recent article from U.S. News & World Report, "The Pros and Cons of Immediate Annuities." This figure, representing single premium annuities, increased by 120% for this segment from the first quarter of 2022.
Set up as an insurance plan, an immediate annuity is funded with an initial amount, and payouts begin. The funds might come from savings accounts, a 401(k) or an IRA. The tradeoffs are in the form of fees and growth limitations on the total assets if you decide to cancel the payments and retain the account balance.
Other types of annuities may be more appropriate, including deferred annuities, where the money is invested, and payouts begin later. These are useful for individuals who want market protection and have only an occasional or reasonable need for cash.
When purchasing an immediate annuity, the insurer will look at factors including the annuitant's age and how long the payments will last. From an income perspective, you can calculate your fixed expenses and use this amount to determine your needed income.
Some annuities include a rising income stream to keep pace with inflation.
An immediate annuity might be a useful option for retirees. Payouts depend on the timeline and details of each annuity. In many cases, you can start getting payouts within a month of the deposit. However, usually you have to take it within the first 12 months. You can also ask to have payments made monthly, quarterly, or annually. You'll also select a payout period, which may consist of a certain number of years or for the rest of your life. Many people prefer the lifetime annuity plan, meaning their payments will continue for as long as they live. If you would like to learn more about annuities in estate planning, please visit our previous posts. 
Reference: U.S. News & World Report (Sep. 5, 2023) "The Pros and Cons of Immediate Annuities"
Photo by Gustavo Fring