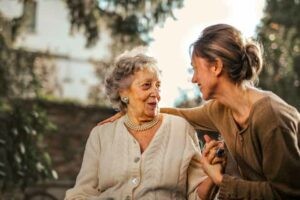 Navigating the intricate landscape of elder law can be daunting, especially when faced with the decision between guardianship and power of attorney for elderly parents. This article sheds light on the difference between guardianship and power of attorney, providing clarity on which approach might be the best fit for your family's unique situation.
What Exactly Is a Power of Attorney?
A power of attorney is a legal document that empowers an individual, often referred to as the "agent" or "attorney-in-fact," to act on behalf of another, known as the "principal". This authority can span a myriad of areas, from handling financial matters to making pivotal medical decisions.
Deciphering the Power of Attorney Document: The power of attorney document delineates the extent of the agent's authority. For instance, a medical power of attorney focuses on health care decisions, while a financial power of attorney pertains to managing financial assets, like bank accounts.
The Significance of Durable Power of Attorney: This variant of power of attorney remains valid even if the principal becomes incapacitated due to conditions like dementia or Alzheimer's disease. It's imperative that this durable power of attorney must be prepared with precision, ensuring the agent's ability to act remains unaffected by the principal's mental state.
Guardianship: An Overview
Guardianship establishes a legal relationship where a guardian is court-appointed to make decisions for someone unable to do so themselves.
Guardianship Proceedings: Initiating guardianship requires one to file a petition in the probate court. If the court ascertains that the individual is no longer able to care for themselves or their assets, it may appoint a guardian.
Differentiating Guardian of a Person from Guardian of an Estate: While the former is tasked with personal and medical decisions, the latter oversees financial matters. The guardian's responsibilities, whether it's a duty to provide care or manage financial assets, hinge on the terms of the guardianship.
Power of Attorney or Guardianship: Which Path to Choose?
The choice between power of attorney and guardianship is contingent on the specific needs of the elderly individual.
Comparing Decision-Making Power: Both the agent (under power of attorney) and the guardian have a shared duty to provide for the best interest of the individual. However, a guardian typically possesses a more expansive level of decision-making power.
Flexibility and Autonomy: With a power of attorney, the principal gets to choose the person who will act on their behalf. In contrast, in a guardianship proceeding, the court has the final say, which might not always resonate with the individual's preferences.
When Is Guardianship the Answer?
Guardianship becomes indispensable when an elderly parent is incapacitated and lacks a power of attorney.
The Process of Seeking Guardianship: If there's a belief that an elderly parent is vulnerable, it becomes imperative to file a petition for guardianship. Consulting an elder law attorney can streamline the guardianship proceeding.
Guardianship vs Power of Attorney Post-Incapacitation: In the absence of a durable power of attorney, guardianship emerges as the sole recourse if an individual becomes incapacitated.
Can Power of Attorney and Guardianship Coexist?
Indeed, it's possible to have both mechanisms in place, although their interplay can be intricate.
Roles and Boundaries: An adult child might be designated as the agent for financial matters under a power of attorney, while a professional guardian could be entrusted with medical decisions.
Harmonious Operation: Both the agent and guardian must act in the best interest of the individual, ensuring their comprehensive well-being.
Making the Right Choice for Your Family
Deciding between power of attorney and guardianship demands careful contemplation.
Engage with an Elder Law Attorney: Their expertise can offer tailored guidance, helping you traverse the complexities of elder law.
Factor in the Elderly Parent's Desires: Their voice is paramount in the decision-making matrix, ensuring that their autonomy and dignity are preserved.
Key Takeaways:
Power of Attorney is a legal instrument allowing individuals to designate someone to act on their behalf.
Guardianship is a court-sanctioned role for those incapacitated and unable to make decisions autonomously.
The distinction between the two hinges on the individual's circumstances and the extent of decision-making power required.
Both mechanisms can coexist, though their roles might differ.
Engaging with an elder law attorney is pivotal to making an informed decision tailored to your family's needs.
Work closely with your estate planning attorney to ensure you understand the difference between power of attorney and guardianship. If you would like to learn more about guardianship, please visit our previous posts.  
Photo by Andrea Piacquadio