Episode 6 of The Estate of The Union is out now! In this episode, Brad Wiewel is joined by attorney Melissa Donovan, Certified Elder Law Attorney with Texas Trust Law, to discuss the difficult and important task of coordinating care for loved ones with special needs. Melissa works with clients on special needs planning – helping individuals properly plan their estate to care for disabled loved ones.
Brad and Melissa cover the most common questions made by families with special needs. They provide the listeners with a broad understanding of the financial and estate planning strategies available to ensure your loved one is well cared for when you pass. In episode 6 of The Estate of The Union they focus on how planning differs between a minor and adult, and how easily errors can be made that could have significant consequences for your disabled child.
In each episode of The Estate of The Union podcast, host and lawyer Brad Wiewel will give valuable insight into estate planning, making an often daunting subject easier to understand.
It is Estate Planning Made Simple!
The Estate of The Union can be found on Spotify, Apple podcasts, or anywhere you get your podcasts. Please click on the link below to listen. We hope you enjoy it.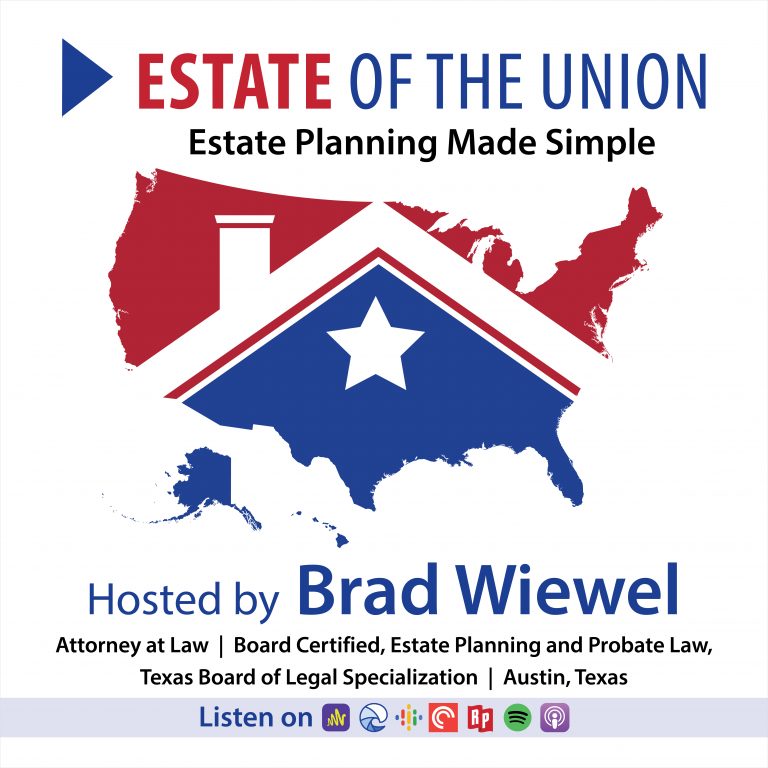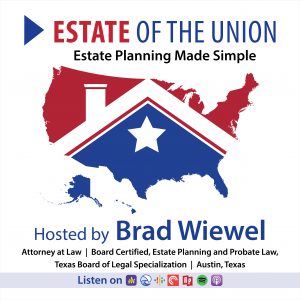 Texas Trust Law focuses its practice exclusively in the area of wills, probate, estate planning, asset protection, and special needs planning. Brad Wiewel is Board Certified in Estate Planning and Probate Law by the Texas Board of Legal Specialization.