The Monthly Two Minutes – Blended Families
We've started a new monthly video series that we are calling the The Monthly Two Minutes and are excited to share the latest edition – Blended Families. The second episode deals with the complexity of blended families. Second marriages and step-children can make investment and estate planning more difficult. We discuss what financial advisors need to know.
As a reminder, we now have a our own Podcast, The Estate of the Union! It's "Estate Planning Made Simple" and we tackle all kinds of topics relating to the board spectrum of estate planning. We've got four already posted and more to come. We hope you will enjoy them enough to share it with others. It's available on Apple, Spotify and other podcast outlets.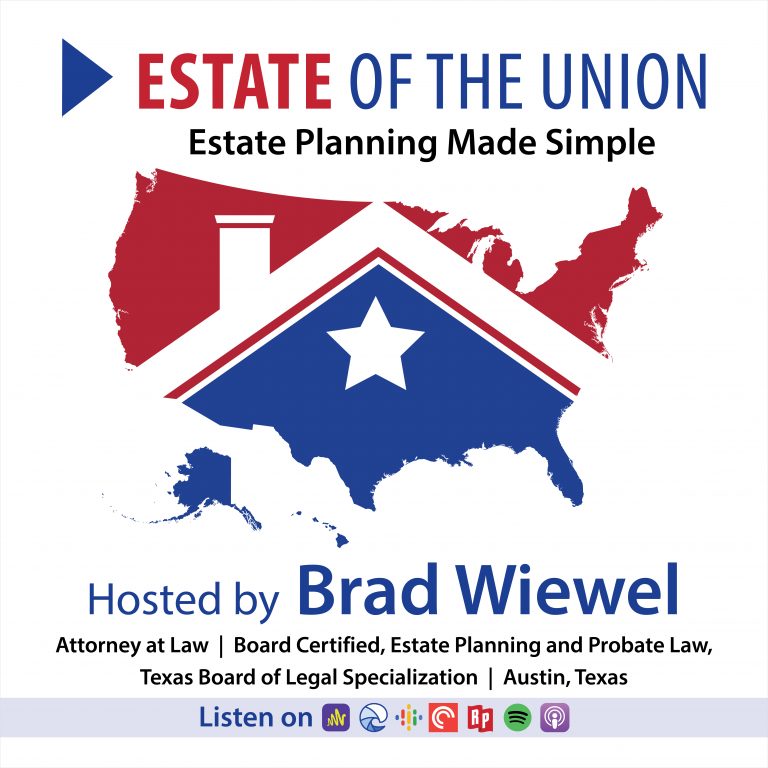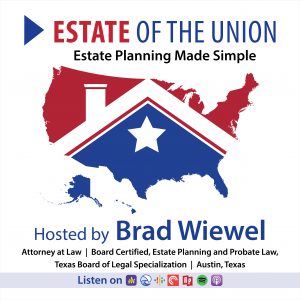 Brad Wiewel is a Board Certified Texas estate planning attorney with a state-wide practice. Mr. Wiewel is an AV Rated attorney, which is the highest distinction for practicing attorneys in the legal world. Brad is licensed by both the Supreme Court of the United States and the Supreme Court of Texas. He received a B.A. from the University of Illinois, and graduated from St. Mary's School of Law in San Antonio with distinction (Top 10%).