The Estate of The Union Season 2|Episode 8 is out now!
Homelessness is not going away. How we manage it can be frustrating and sometimes seems futile.  It's not. In Homeless But Not Hopeless, Brad and Alan Graham, the founder and CEO of Mobile Loaves and Fishes have a lively conversation on what he, Mobile Loaves and Fishes, and their Community First! Village program are doing to improve the lives of the homeless, and improve our city too.
If you've ever wondered about what to do when approached by a homeless person at an intersection, Alan has an answer for that too!
If you would like to learn more about how to volunteer or donate to Mobile Loaves and Fishes or Community First! Village, please visit mlf.org
In each episode of The Estate of The Union podcast, host and lawyer Brad Wiewel will give valuable insights into the confusing world of estate planning, making an often daunting subject easier to understand. It is Estate Planning Made Simple! The Estate of The Union Season 2|Episode 8 is out now! The episode can be found on Spotify, Apple podcasts, or anywhere you get your podcasts. If you would prefer to watch the video version, please visit our YouTube page. Please click on the links below to listen to or watch the new installment of The Estate of The Union podcast. We hope you enjoy it.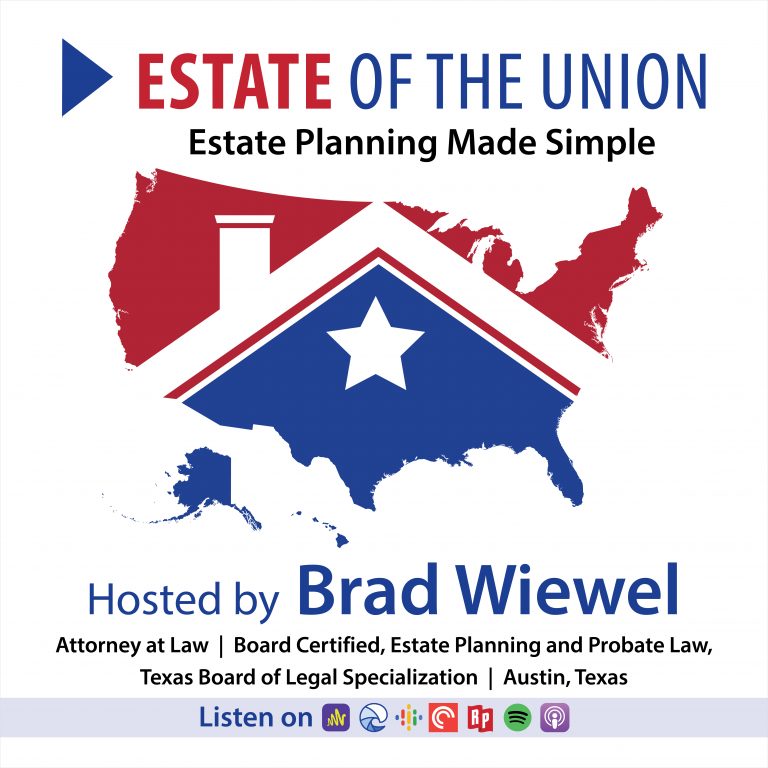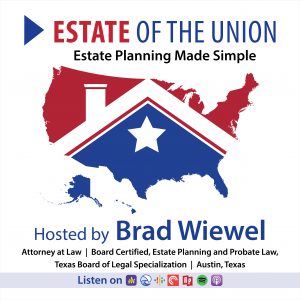 Texas Trust Law focuses its practice exclusively in the area of wills, probate, estate planning, asset protection, and special needs planning. Brad Wiewel is Board Certified in Estate Planning and Probate Law by the Texas Board of Legal Specialization. We provide estate planning services, asset protection planning, business planning, and retirement exit strategies.