The Estate of The Union Season 2|Episode 6 is out now!
In the latest episode of Estate of the Union, Brad Wiewel is joined by guest, and his youngest son, Zach Wiewel to talk about the fascinating, and often chaotic estate planning mistakes of celebrities. Join them as they take a dive into the wills of the famous, such as Chief Justice Warren Burger, Princess Diana, Michael Jackson, Leona Helmsley and more. Brad and Zach break down how well these celebrity Wills were written and what kind of mistakes they made that YOU can avoid. It is a lively and entertaining episode.
In each episode of The Estate of The Union podcast, host and lawyer Brad Wiewel will give valuable insights into the confusing world of estate planning, making an often daunting subject easier to understand. It is Estate Planning Made Simple! The Estate of The Union Season 2|Episode 6 is out now! The episode can be found on Spotify, Apple podcasts, or anywhere you get your podcasts. If you would prefer to watch the video version, please visit our YouTube page. Please click on the links below to listen to or watch the new installment of The Estate of The Union podcast. We hope you enjoy it.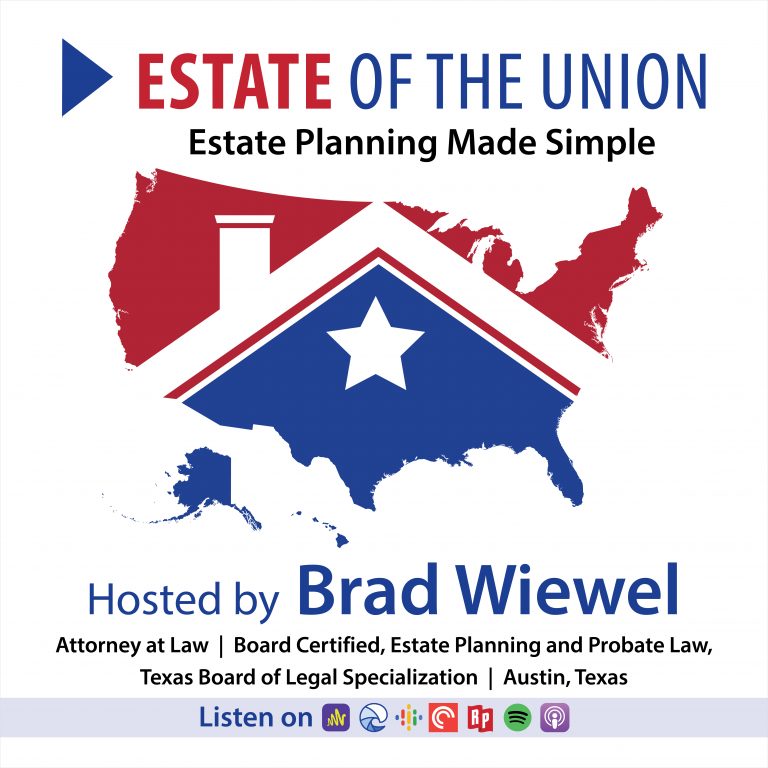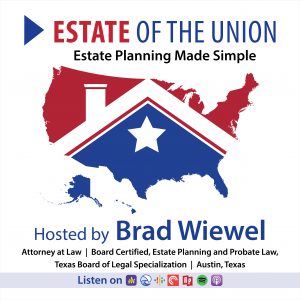 Texas Trust Law focuses its practice exclusively in the area of wills, probate, estate planning, asset protection, and special needs planning. Brad Wiewel is Board Certified in Estate Planning and Probate Law by the Texas Board of Legal Specialization. We provide estate planning services, asset protection planning, business planning, and retirement exit strategies.