The Estate of The Union Episode 9 out now! In the latest installment, Brad Wiewel of Texas Trust Law chats with Grace Cook of Harrell Funeral Home about a subject that is often overlooked – pre-planning your funeral.
Planning a funeral can be a daunting task for loved ones still grieving. It can also be an overwhelming financial burden on the family. Pre-arranging your own service will help to ease the burden of your loved ones.  It will also alleviate any questions, problems or differences, which can occur among family members. The arrangements you make will reflect your exact wishes and desires. You can give this gift of love by providing meaningful final instructions.
Brad and Grace share a lively discussion of the common problems she sees with funeral planning, as well as some of the more unique and special ways families have arranged memorials for the deceased. It can seem like a heavy subject, but pre-planning your funeral might be the last, best plan you ever make!
In each episode of The Estate of The Union podcast, host and lawyer Brad Wiewel will give valuable insight into estate planning, making an often daunting subject easier to understand.
It is Estate Planning Made Simple!
Harrell Funeral Home is the largest family-owned funeral home in Austin and the surrounding areas. You may reach them at harrellfuneralhomes.com.
The Estate of The Union can be found on Spotify, Apple podcasts, or anywhere you get your podcasts. Please click on the link below to listen to the new installment of The Estate of The Union podcast. The Estate of The Union Episode 9 out now. We hope you enjoy it.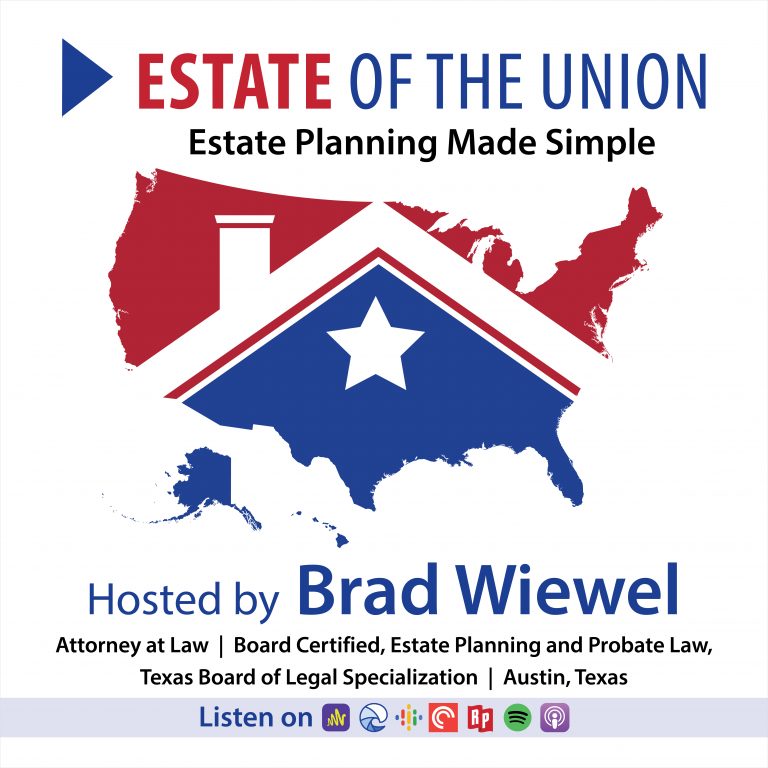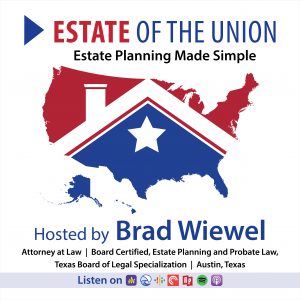 Texas Trust Law/Texas Trust Law focuses its practice exclusively in the area of wills, probate, estate planning, asset protection, and special needs planning. Brad Wiewel is Board Certified in Estate Planning and Probate Law by the Texas Board of Legal Specialization.