The Estate of The Union episode 10 is live!
In the newest installment of The Estate of The Union podcast, Brad Wiewel is joined by Melissa Donovan, Certified Elder Law Attorney and Director of Elder Law and Special Needs Planning to discuss ABLE accounts and how they work to protect the financial well-being of your special needs family member.
Families with loved ones with Special Needs have stresses and challenges that are difficult to measure. ABLE Accounts are a relatively new and innovative tool to use that can provide Special Needs loved ones with additional resources and help maximize their life style. The accounts allow eligible individuals to save money without putting their eligibility for government benefits at risk. The income from the account is not used for means testing for Social Security Income or Medicaid.
In each episode of The Estate of The Union podcast, host and lawyer Brad Wiewel will give valuable insight into estate planning, making an often daunting subject easier to understand.
It is Estate Planning Made Simple!
The Estate of The Union episode 10 can be found on Spotify, Apple podcasts, or anywhere you get your podcasts. Please click on the link below to listen to the new installment of The Estate of The Union podcast. The Estate of The Union Episode 9 out now. We hope you enjoy it.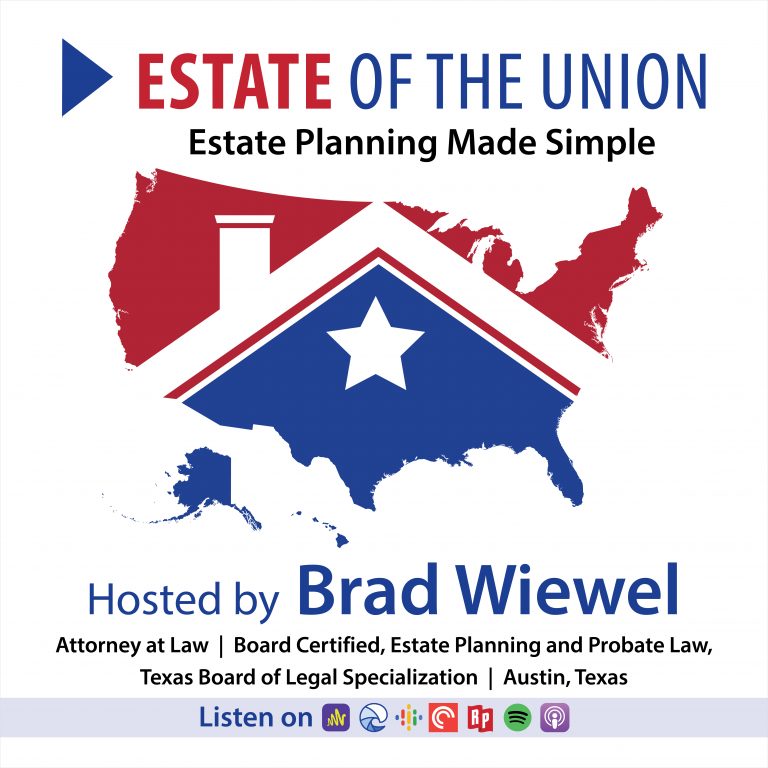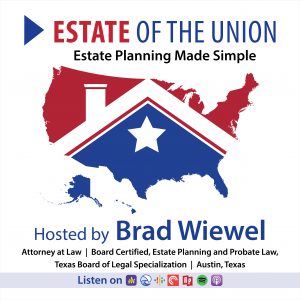 Texas Trust Law/Texas Trust Law focuses its practice exclusively in the area of wills, probate, estate planning, asset protection, and special needs planning. Brad Wiewel is Board Certified in Estate Planning and Probate Law by the Texas Board of Legal Specialization.