In this new installment of The Estate of The Union Podcast, Brad Wiewel is joined by Ann Lumley, JD, the Director of After Life Services and Trust Administration for Texas Trust Law to discuss celebrity estate planning screw ups.
The size and scope of the mistakes made by celebrities may be enormous, but many of the mistakes are common for, well, us common people. Ann and Brad discuss the havoc created by celebrities when they died with no planning or inadequate planning. It's a fun, fast moving discussion on What-Not-To-Do. Learning lessons from celebrity estate planning mistakes is a good way to prevent yourself from making those same errors. If you don't have an estate plan, get it started. If you haven't looked at your estate plan in a while, have it reviewed.
In each episode of The Estate of The Union podcast, host and lawyer Brad Wiewel will give valuable insight into estate planning, making an often daunting subject easier to understand.
It is Estate Planning Made Simple!
The Estate of The Union can be found on Spotify, Apple podcasts, or anywhere you get your podcasts. Please click on the link below to listen to the new installment of The Estate of The Union podcast. We hope you enjoy it.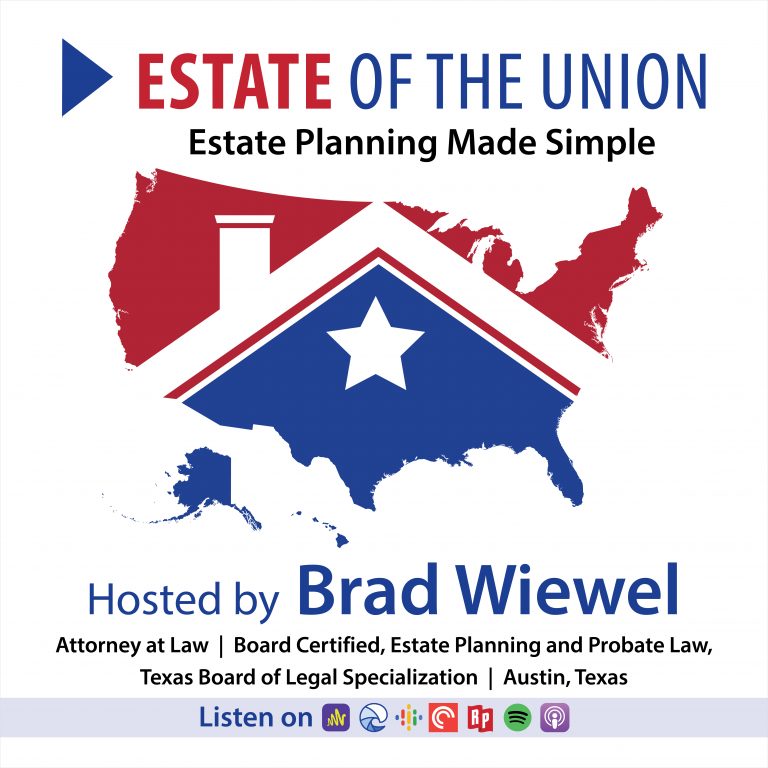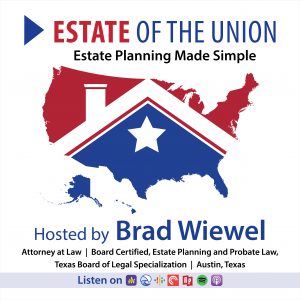 Texas Trust Law focuses its practice exclusively in the area of wills, probate, estate planning, asset protection, and special needs planning. Brad Wiewel is Board Certified in Estate Planning and Probate Law by the Texas Board of Legal Specialization.